What exactly is a recession?
The technical definition used by economists is two consecutive quarters (two, 3-month periods) when an economy declines. In other words, two consecutive quarters of declines in GDP or gross domestic product.
Recession in Australia?
The Australian economy contracted 0.3% in the first three months of 2020 – the March quarter. In the June quarter the economy contracted by 7 per cent. So the data matches the definition of a recession.
But lockdown restrictions have eased in many parts of Australia, except Victoria. Retail spending is growing at the fastest annual rate in 19 years. Businesses are re-opening and people are returning to their jobs. Home prices are rising in over a third of Australia's regions.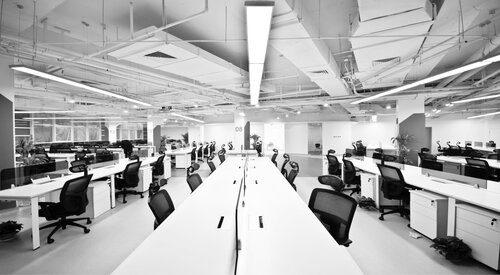 This doesn't sound like your typical recession.
And indeed it is not. This recession is wholly the result of a health emergency (COVID-19) rather than economic or financial factors.
Certainly the economy contracted slightly in the March quarter but this was characterised by events of Biblical proportions – bushfires, drought, cyclones and floods – as well as the pandemic. The fact that the economy shrank by just 0.3% is remarkable.
And the June quarter decline – while significant – is far smaller than outcomes experienced in other major economies.
For that we have to thank all levels of Government and the Reserve Bank.
First, Federal, State and Territory Governments have injected around $340 billion in the economy or over 16% of GDP. Australian interest rates are at record lows with the Reserve Bank implementing a massive monetary stimulus package that has been estimated at $US105 billion. And the Chinese economy is returning to normal.
For Australia, if an external shock had to hit our economy, this was pretty much the "right" time.
The crisis has hit at a time when inflation is low, unemployment is historically low, the Federal Budget is balanced, company balance sheets are healthy and the financial markets are strong.
There are good reasons to expect that this recession will be short and very sharp. But much depends on keeping the "COVID curve" flattened.
How long will the recession last?
The last recession was over 28 years ago, in 1990/91. The recession before that was in 1982/83 and the economy also experienced a recession in 1975. And each occasion was different.
In 1990/91, the economy fell 0.6% in September quarter 1990 and rebounded by 0.6% in the December quarter. The economy then fell 1.3% in the March quarter 1991 and fell by 0.1% in the June quarter.
In 1982/83 the economy fell for four straight quarters after falling for two straight quarters in 1981/82.
Back in 1975 the economy fell for two straight quarters in the September and December quarters.
The current recession may extend over the first nine months of 2020. The extent of contraction will probably prove to be the most significant since the Second World War.
What does the recession mean for interest rates?
The cash rate stands at a record low 0.25%. This is effectively "zero" but mathematically the Reserve Bank could follow the Bank of England and cut rates to 0.1%.
The Reserve Bank has indicated that the cash rate will remain at record lows for three years. The RBA has also enhanced and extended its Term Finance Facility
What does the recession mean for jobs?
In 1990/91 the unemployment rate rose from 5.8% (December 1989) to 11.2% (December 1992). There were similar moves in 1980-1983, from lows of 5.4% to highs of 10.5%. That is why central banks and governments are keen to avoid recession: unemployment can rise sharply in a relatively short period of time.
And then it takes time to get the jobless rate down again. It took more than six years for the jobless rate to fall below 6% after peaking in mid-1983. And it took around 11 years for a similar decline in the jobless rate after the peak of the jobless rate recorded in 1992.
This time we are likely to see unemployment peak around 9%-10%. The jobless rate may not lift to the highs of past recession due to JobKeeper. This scheme has allowed people to hold onto jobs and stay connected to their employer.
By the end of 2021, Commonwealth Bank Group economists expect that the jobless rate will have declined to 7%-8% – still much higher than 5.0%-5.5% before the virus crisis hit.
What does the recession mean for property prices?
In the past when sharemarkets were slumping, investors turned attention to property markets. So what about this time?
It is important to note that there is no single property market in Australia. Each local market has its own supply and demand drivers. And those drivers will determine the price of properties. Changes in nearby local property markets can also influence price levels.
The performance of the job market will also be important as to how property markets behave. The lack of inbound migration will also put downward pressure on prices.
And then there is the virus. Latest data shows that Melbourne prices slumped in August and Sydney prices were also a little weaker. But across 34 of 88 regions, home prices rose in August. And in 11 regions, home prices were at record highs. Regions that are relatively 'virus free' are experiencing relatively healthy housing market conditions.
Overall, Australia's home prices may be broadly flat over the next year but outcomes across regions will be more mixed.
What does the recession mean for superannuation?
Superannuation is a long-term asset. There will be periods when returns outperform long-term averages and times of underperformance. But when budgeting or planning, assumptions on returns should be made on long-term averages.
The implications for your superannuation nest egg and returns always vary with your proximity to when you want to use the funds. The closer you are to retirement, the more you are likely to focus on liquidity and capital preservation.
If you are in your 20s, you may adopt a more aggressive strategy with your superannuation assets.
The sharemarket is already focussed on economic recovery and share prices have bounced from lows. But as we stress, much is dependent on preventing "second waves".
Is there anything you can do to respond to a recession?
Be alert but not alarmed. Lockdowns are ending across the globe; sharemarkets continue to recover. Massive monetary and fiscal stimulus by governments and central banks has certainly helped.
But the crisis is by no means over.
The old adage always rings true: don't put all your eggs in one basket. Or in other words, diversify, diversify, diversify.
It is always important to spread your investments across a number of asset classes. And in the case of equities, spread investments across a range of stocks and sectors.
Further, it is important to have a manageable level of debt – or more specifically debt servicing.